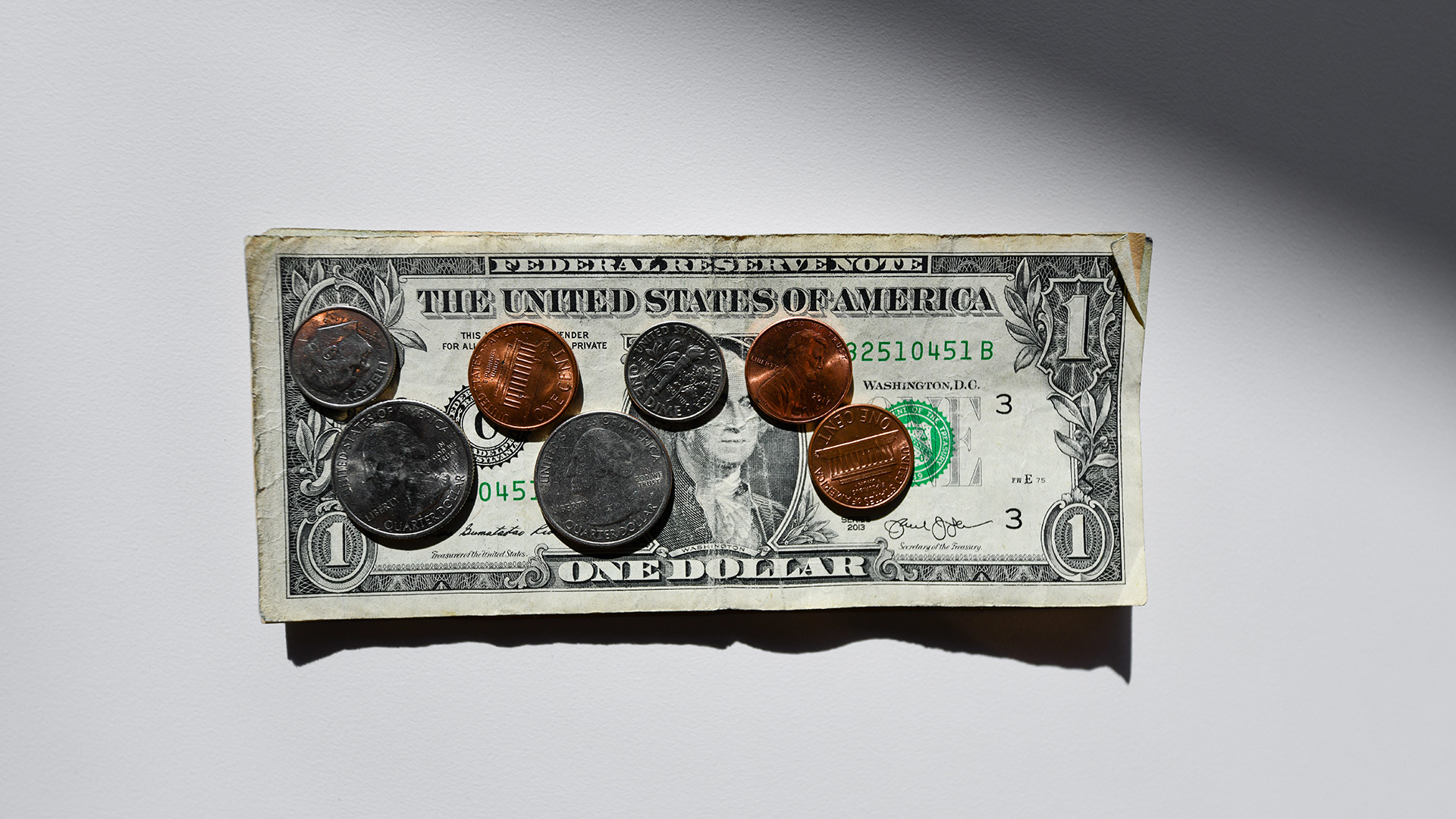 In the summer of 1978, Charlotte and I were living in Dallas. One Sunday, we were invited to go out to lunch. We immediately accepted as we could seldom afford to eat out.
When we sat down, I asked the waitress how she was doing that day. Her immediate response caught me by surprise, "Well, it's Sunday isn't it."
Somehow, I failed to pick up on her tone of voice.
"Oh, I understand," I said, "You have to work on Sunday, and that prevents you from going to church."
Her response was striking: "Church would be the last place I would be if I didn't have to work on Sunday." That was shocking to me as a 21-year-old Christian recently called to full-time ministry.
At that point, I probably should've bowed out of the conversation, but I was in too deep.
"Why would you not want to go to church?" I asked timidly.
I'll never forget her reply: "I'll be glad to tell you. You people are the rudest and most demanding I wait on all week. You don't make your children behave very well. And you're cheap and tip terribly."
She reached into her apron, pulled out a popular gospel tract, and angrily said, "This thing right here will not feed my children." She then turned and walked away.
Apologetic Response
I was devastated and embarrassed.
I didn't know what to do, so I quickly prayed, asking the Lord to give me something to say when she returned.
As she came back to our table, I looked at her and asked if I might say one more thing. "Sure, go ahead. I guess I asked for it," she said.
My response was short and simple, and I truly believe it was from the Lord. "Ma'am, I'm so sorry church people have been demanding and rude to you. If you ever waited on Jesus, he'd be the kindest and most gracious person you ever served. And he'd be the most generous tipper you ever served."
Hampering our Witness
Cultural expectations in the U.S. for tipping have changed significantly in recent years. Increasingly in retail transactions, we're confronted with a request to add a percentage to the bill. Most etiquette experts seem to agree that tipping is only expected when a service is provided.
Whether it's deserved or not, Christians have a bad reputation for their tipping practices and treatment of service workers. When Christians are stingy and demanding, that has a real effect on service workers. If you pray over a meal and are unkind to the staff, that hampers your witness and the witness of others for the gospel.
If you pray over a meal and are unkind to the staff, that hampers your witness and the witness of others for the gospel.
What if they walk into your church one Sunday and see a pastor who acted like a jerk standing to preach the unsearchable riches of Christ? What if the greeter, the nursery worker, or a Sunday School teacher is someone who stiffed a waiter on a tip but left a gospel tract?
It's unlikely they'll get much of a hearing. They don't deserve one.
Generosity in tipping isn't simply a way to avoid embarrassment. It's an approach grounded in the character of God, the Scriptures, the gospel, and evangelism.
4 Reasons for Generosity
Here are four clear reasons all Christians should tip generously.
1. Gratitude inspires generosity.
Everything we have comes from God (James 1:17). Gratefulness for God's provision, especially through the gospel, should inspire cheerful giving (2 Cor. 9:7). Matthew Kent is right: "The more you come to see God as one who is generous, who does good things and gives good gifts to those who don't deserve it, the more generous you'll become."
2. Righteousness leads to generosity.

Psalm 37:21 connects righteousness to generosity. Paul makes it clear that God often blesses us materially so we may bless others (1 Tim. 6:17–19). Generous tipping is a great opportunity to reflect the blessing of God.
3. Generosity displays the gospel.
The beauty of the gospel of King Jesus is displayed when we're kind and generous to those who wait on us. We're recipients of the astounding generosity of our Savior. And to whom much is given, much is required (Luke 12:48). Jesus showed no stinginess on the cross. We dare not show stinginess in our tips. Give a generous tip, and pray for the service staff. Be kind even when the service is imperfect. Then you can leave that gospel tract behind.
4. Generosity builds a good reputation.
Christians should be well thought of by nonbelievers for the good things we do in honoring God (1 Tim. 3:7). When we tip generously, those who wait on us will look forward to seeing us the next time we come in. We also build a bridge for inviting them to church to hear the gospel proclaimed.
Commitment to Service
Our experience that Sunday 45 years ago left an indelible impression. We made a firm commitment that we've followed to the best of our ability all these years. We try to be gracious and kind to those who serve us. And we determined that regardless of the service, we'd always be generous tippers.
Even when we Christians go someplace where we pay for services, we must remember we are there to represent our King by serving people.
Jesus said, "Whoever would be great among you must be your servant, and whoever would be first among you must be slave of all" (Mark 10:43–44). Even when we Christians go someplace where we pay for services, we must remember we're there to represent our King by serving people.
One of the most Christlike things we can do is to serve others. When we keep that in mind, generous tipping won't be a struggle. It'll be a joy.