Ten years ago, author, speaker, and pastor Andrew Wilson curled up on his kids' playroom floor and sobbed.
He'd just realized his 2-year-old daughter, Anna, was exhibiting the same behavior—humming, hand flapping, avoiding eye contact—that his son Zeke had begun when he was her age. And he knew: Anna, too, had severe and regressive autism.
He was right—she did. Within about a year, both of the Wilson toddlers lost the ability to sing or speak. Neither would be able to lead a typical life, the Wilsons were told. Both would need special education, constant supervision, and a lifetime of care.
The realization was gut-wrenching, and Andrew didn't know what to do. So he kept going to work, which for him meant preaching, traveling to speak, promoting his books, and working on his PhD at King's College London.
Meanwhile, things at home were falling apart. Andrew was teaching in Belfast when Anna had two serious seizures. His wife, Rachel, home with both autistic toddlers, couldn't do it anymore.
"We need to stop," she told him, which was a nice way of saying, "You need to stop."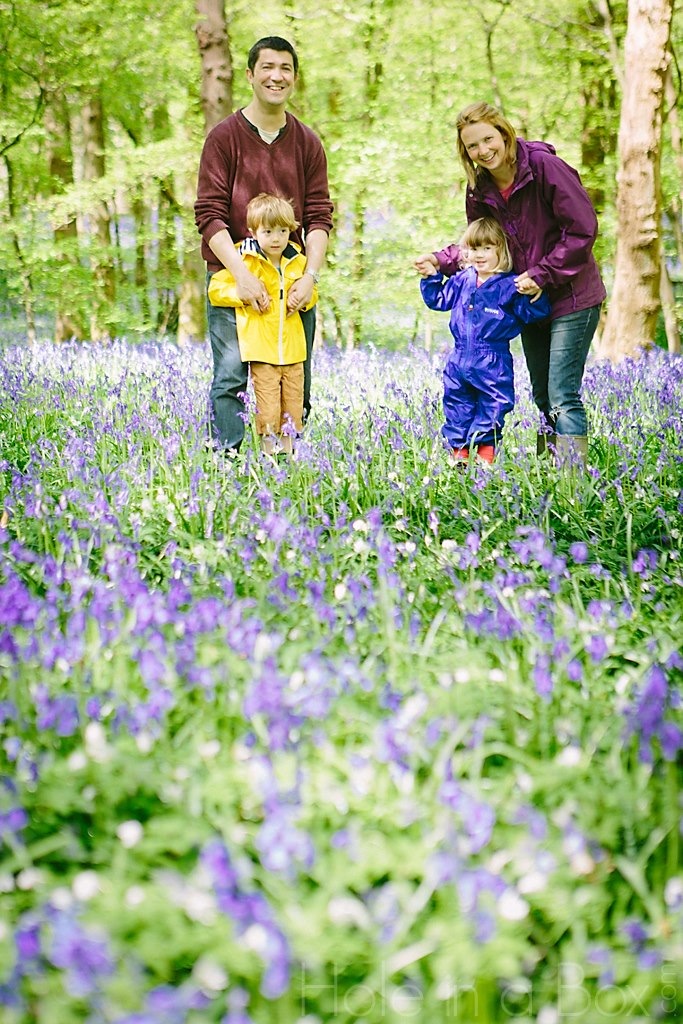 So he did. Andrew canceled months of speaking engagements. He stopped holding evening meetings. He pulled out of writing projects. Outside of family and his direct work responsibilities, he shut everything down. For a gifted, ambitious 32-year-old, "it felt costly and permanent," Rachel remembers.
But it wasn't. Over the last eight years, Andrew has published about 10 books. He took a new job as a teaching pastor at King's Church in London. And he began speaking again—in September, he'll be on the main stage at The Gospel Coalition's conference in Indianapolis.
That doesn't mean he's neglecting his family. It just means his children are a little older, and he and Rachel have made unusual choices to navigate serving both their family and the broader church.
Being unusual doesn't bother Andrew a bit—he's been unpredictable his entire life. The kid who was christened Anglican spent his preschool years in a charismatic residential community before returning to Anglicanism and then becoming a Reformed charismatic. The schoolboy who was awkward in state schools flourished in all areas—sports, theater, debate, academics—at a higher-end boarding school. And the teaching pastor with three degrees in theology just wrote a book outside his discipline—on the year 1776—that historian Mark Noll calls a "triumph of both creative historical analysis and winsome Christian interpretation."
"The lines have fallen for me in pleasant places," said Andrew, who skipped two grades but has children in special schools, who lives in Eastbourne but works in London, who pastors a church but rarely sees his family there. "God is so good."
Not Quite Mainstream
Andrew was born in London. His parents had come to faith through Dick Lucas's ministry at St. Helen's Bishopsgate, and they christened him there.
But not long after, they swung "to the opposite end of the spectrum," Andrew said. They joined a charismatic community and spent Andrew's preschool years sharing possessions with other like-minded people at a large country estate and its surrounding village.
When Andrew was 6 years old, his parents swung back into the mainstream. They left the commune, joined an Anglican church, and enrolled Andrew in a state school.
But that didn't mean Andrew was a mainstream kid. He was so bright he was moved up two grades at school. "Up to age 11, I was a bit of a weird reclusive little child," he said. When he was 13, his parents sent him to a boarding school in Eastbourne.
About 55 miles south of London, Eastbourne is perched on the shores of the English Channel. The small city of around 100,000 people is built mostly around tourism—on a clear day, it feels like you could see France if you squinted hard enough. The Seven Sisters chalk cliffs just south of town are even more beautiful than the White Cliffs of Dover.
"It was like Harry Potter without the magic," Andrew said. "I absolutely loved it."
He got to do everything—theater and army drills and debating, rugby and cricket and hockey, football and music and swimming. Afterward, with the help of a scholarship, he enrolled in the prestigious Christ College at the University of Cambridge. Again, he loved the sports and acting and debating. But his spiritual life was sliding backward.
"My friends thought I was a Christian because that's how I talked," he said. But he was also drinking heavily in the rugby club, then bouncing into church during the holidays with his family, then back to the club.
"I basically lived with that cognitive dissonance for just over two years," he said. Eventually, a group of his Christian friends confronted him, and he began to sort himself out. He got plugged into church, changed his habits, and switched his program from history to theology. He started reading books by N. T. Wright and John Piper.
"But really, I don't think I repented until the gap year I did after university," he said.
Gap Year
Andrew was wavering between an internship with parliament and a management consulting job with OC&C Strategy Consultants when his old history teacher Andy Johnston asked him to come work at his church in Eastbourne.
The offer wasn't lucrative or prestigious. Instead of meeting famous politicians, Andrew would hang out with underprivileged kids. Instead of analyzing data, he would plan beach trips and movie nights for middle schoolers. Instead of exploring the center of commerce and culture, he'd spend time with low-income families in a seaside town.
"I went down to visit the church, and it was amazing," Andrew said. "There were people being saved. They were doing loads of stuff in the community. It was a big church in a big building with lots going on."
He agreed to the gap year. King's Church put Andrew into a theological training course and tasked him with working with the youth.
At first, that seemed like a mistake.
"I thought the kids were going to eat him alive," Rachel said. She'd been at King's Church nearly her entire life and was helping with the outreach to unchurched children. She couldn't imagine Andrew—with his posh English accent and his fresh Cambridge diploma—connecting with any of them.
"Then, at the end of the planning meeting, I heard him pray," she said. "And I thought, OK, there is more to him than meets the eye."
Kidz Klub involved speaking to hundreds of kids and teenagers, most of whom had no connection with organized religion.
"If you can preach the gospel to an unchurched 7- or 8-year-old, making great truths accessible through story and illustration without compromising the message, you can preach to anyone," Kidz Klub leader Janet Johnston told Andrew.
He did, over and over. Using salt, rocks, fruit, and flowers, he explained truths about God to kids who had no way to conceive of them.
"He could make complicated things straightforward and easy to grasp," Rachel said. "I love that about the way he preaches."
That wasn't the only thing she loved about him. They both fell so hard that her father didn't think he could keep them apart and, honestly, didn't even want to try.
"You might not, but I will," Andy Johnston remembers telling him, with a laugh. The two held off until Andrew finished his internship and went back to the consulting job in the city. Two years later, he quit his high-paying job in London and moved to Eastbourne to marry her.
World of Options
For the next few years, Rachel studied international relations at a local university while Andrew ran the King's Church theological training program, helped with Kidz Klub, did some financial consulting, and got his master's in theology from the London School of Theology.
When Rachel landed a summer internship with the International Justice Mission in Washington, DC, they were both eager to go. While she worked, Andrew camped out at the Barnes & Noble in Metro Center and wrote his first book. Both loved their time in the U.S. and wondered if they should move away from England permanently.
"We would talk about the future a lot," Rachel said. The world seemed wide open before them—Rachel could work with an NGO or human rights organization. Andrew could preach or write from anywhere. Where should they go? What should they do?
"I thought we would probably move abroad," she said. "But we felt God clearly speaking to us about staying and not packing up."
So after her internship was over, they headed back to Eastbourne—to the town, family, friends, and church that had known them nearly their entire lives.
It didn't seem like an exciting choice. But they couldn't have made a better one.
Zeke and Anna
In 2008, Rachel gave birth to a beautiful baby boy. They named him Zeke. A year and a half later, he was joined by a sister—Anna.
The babies were a delight, and then a worry. By 18 months, Zeke wasn't hitting his one-year milestones of pulling up, taking his first steps, or talking.
"We were referred on to specialists, but we weren't overly concerned," Rachel said. After all, lots of kids don't walk or talk on schedule.
But then Zeke started to lose some of the skills he'd gained. He stopped babbling and making eye contact. When he was two and a half, doctors diagnosed him with autism and developmental delay.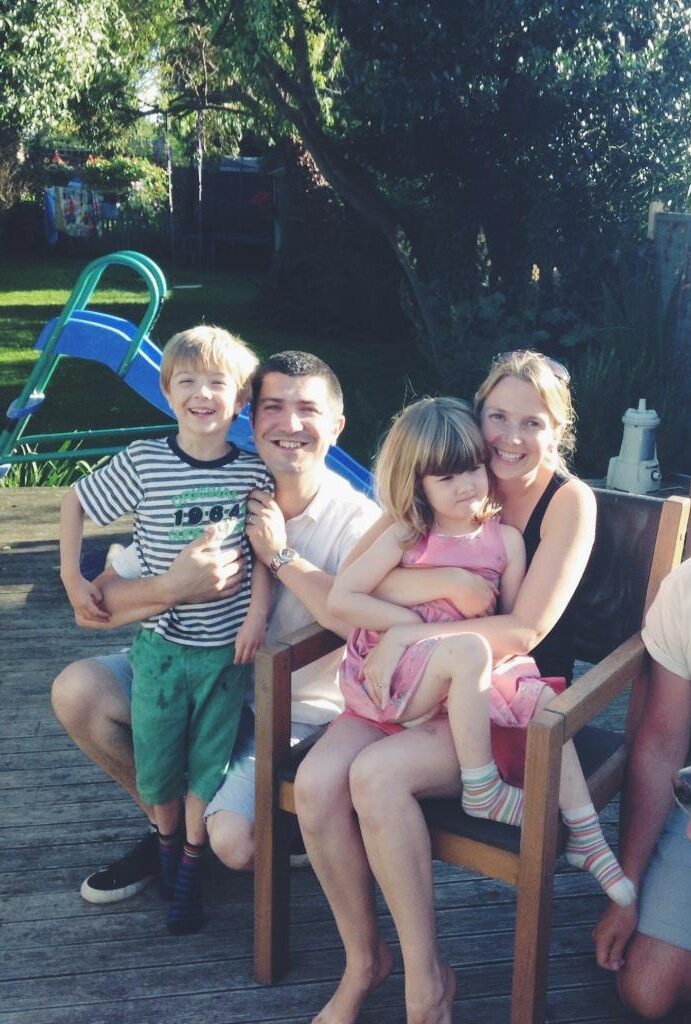 "At the same time, Anna was diagnosed with epilepsy," Rachel said. Eighteen months later, she, too, was diagnosed with regressive autism. The only difference was that her loss was more severe.
"Anna was much more tragic," Andrew said. "With Zeke, it was almost a relief to get a diagnosis because he was at the back of the church on Sunday mornings, in retrospect in distress, not being able to cope with the sensory overload. Nobody could work it out, but it's now obvious he couldn't cope with the people and the noise."
Anna, on the other hand, seemed perfectly neurotypical, "running around, reciting nursery rhymes," he said. "Then she fell off a cliff—went from being a very expressive, smiley, happy, normal little 2-year-old to being unable to speak. Even her movement became unstable."
Her mother noticed the symptoms first.
"Rachel was a long way ahead of me on realizing there was a problem with the kids, realizing the significance, and adapting to it," Andrew said. "I didn't realize this was going to change our lives so much—that we needed to make our lives a lot smaller. She was there for a year when I wasn't, which caused conflict I didn't even realize was conflict."
By then, Andrew was an elder at King's Church. He'd written a few more books, was running two training courses, and had started a PhD in theology at King's College London.
"Andrew was in Belfast when Anna had two big seizures," Rachel said. "I reached a point of collapse. I thought, I cannot do this."
When he got home, she told him things were falling apart: "We need to stop. Now."
So they did. They quit going away for weekends, having date nights, or leaving the house after dinner. They didn't go on vacation or take the train to the city. They asked someone to move in with them to help. They never got enough sleep. Rachel cried almost daily.
"For two to three years," Andrew said, "we felt completely at sea, confused, adrift."
But they never felt abandoned by God or by his people.
Suffering and Ministry
"We've been served so well by so many people," Andrew said. "The church loved us and made sure we were OK." Leaders accommodated his need to be at home more. Members prayed and brought meals. A couple with an older son with Down syndrome became their mentors.
Andrew began to think about capacity. A boy on his own at boarding school relies on himself, but a father is only as capable as his family unit. The same is true of a church, Andrew thought. For example, if a child wakes up at 4 a.m. every day, he diminishes the capacity of everyone in the household. But if that same child softens hearts inside a body of believers, he's enlarging the capacity of the entire church.
That wasn't all Zeke and Anna taught their dad about ministry.
"There is a gentleness in him, and a flexibility, and an understanding about the way holiness looks and develops in someone's life," Rachel said. "He's much less dogmatic than he would have been 20 years ago. We got to do some ministry together this summer, and it struck me that where he would've gotten in an argument about who was right, now he is far more openhanded."
Those are valuable lessons for anyone, but especially for a pastor in a multiethnic church in an increasingly diverse London.
King's Church London
For about a decade now, the U.K. has been "post-Christian."
After World War II, church attendance began to fall, bottoming out around 1990. From 1983 to 2018, the percentage of those who described themselves as Christians dropped from 66 percent to 38 percent. Some predict the official Church of England—along with a number of other historic denominations—will be dead by 2050 or 2060.
But there are signs of life, especially—and unexpectedly—in London. Between 1979 and 2012, the number of churches there jumped 43 percent, from 3,350 to about 4,800. Many are small, black-majority, immigrant, and Pentecostal.
One growing congregation is King's Church London. Founded in the late 1800s as part of Charles Spurgeon's goal to reach London, attendance was about 200 when Steve Tibbert took over the pastorate in 1995. Since then, the Reformed charismatic church has grown to about 1,500 people meeting in four locations. More than half are ethnic minorities.
There are signs of life, especially—and unexpectedly—in London. Between 1979 and 2012, the number of churches there jumped 43 percent, from 3,350 to about 4,800.
Seven years ago, Andrew took a job there as a preaching pastor. The learning curve was steep.
"Eastbourne is very white, middle class, and politically conservative," he said. "Southeast London is a mostly black, politically liberal, and socially mixed part of the city, and our church reflects that. I had to read and learn a ton of stuff about race, racism, and history very quickly."
"Andrew has the ability to teach a local church with cultural awareness, deep theological reflection, and pastoral application," said Tibbert, who also leads the Newfrontiers network. "He is fun to work with, both here in the local church and as he serves more widely in the Newfrontiers family."
Lately, Andrew's influence has spread even further. Through a little more speaking and a lot more writing, he's beginning to reach a wider audience. His brand-new book, Remaking the World: How 1776 Created the Post-Christian West, has been hailed by historians as "extraordinary." Earlier this year he filmed a brief documentary for TGC on 1776, a subject he'll also address for his TGC23 microevent on September 27. And later this fall his new podcast, Post-Christianity?, will debut with co-host Glen Scrivener, his Eastbourne neighbor. Both serve as fellows for The Keller Center for Cultural Apologetics.
"He is one of the sharpest thinkers and best writers in the U.K. church," said Sam Allberry, another fellow at The Keller Center for Cultural Apologetics. "His charismatic/Reformed background means he is able to speak into and stretch multiple parts of the evangelical world at the same time. A lot of younger leaders especially look to him as a fresh voice in these days."
Maybe you're wondering how Andrew managed to leave Eastbourne. The answer: he didn't.
Eastbourne
Before he took the job, Andrew told Tibbert up-front that his family couldn't make the move. With two special needs children, it'd be impossible to leave the thick, tight support of friends, family, and church there. Especially now—because Rachel was pregnant again.
"We talked every week for four years about the pros and cons of having another kid," Rachel said. "We reached a place of faith—a child would be a blessing whether they regressed or not."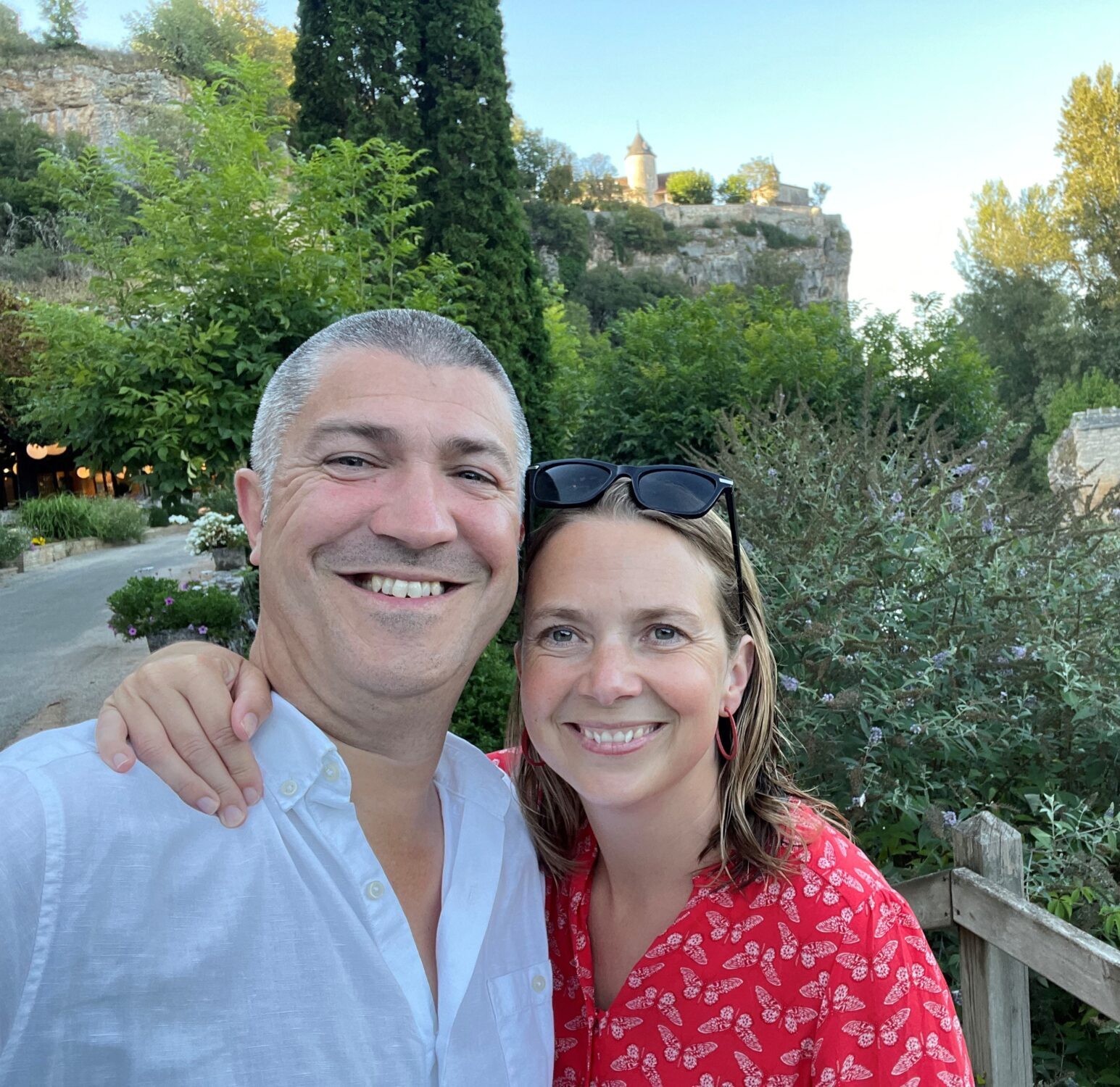 Andrew and King's Church London worked out an arrangement that he'd never recommend as best practice. He stays in London three days a week, preaching and connecting with congregants. The other four he spends in Eastbourne, preparing sermons and writing.
While he commuted, Andrew and Rachel anxiously watched her pregnancy progress. When Samuel was born—seemingly happy and healthy—they still couldn't relax.
"It was a waiting game," Rachel said. "Sam showed the same symptoms as the other kids—he didn't crawl. He didn't walk until 18 months. We prayed and prayed."
Sam turned 2, then 2 and a half, then 3. He learned to walk, to talk, to play. He sang, gave high fives, and paid attention when someone talked to him. Finally, his doctors and parents dared to say he wouldn't face the challenges associated with regression.
Sam's diagnosis—or rather, lack of one—was a gift on top of other gifts. While Anna still faces significant developmental delay, she sleeps and interacts better than before. Zeke, now 14, has blown past many of the expectations set for him—he's social, loves to play soccer, and has a memory as good as his father's.
"We died to everything, and then God has given things back," Rachel said. "I'd rather have it that way than be on a continual journey of loss. It's been amazing—strange, really—because even though I'm a planner, in some ways I'm really grateful God doesn't tell us everything."
For instance, if you'd told Andrew in his 20s that he'd never leave Eastbourne, that would have seemed like a small, maybe even disappointing, life to him.
But that's not what he calls it now.
"We have seen so much of the goodness of God in the land of the living," he said. "There was a period where the sun had been hidden by the clouds. But most of the time I wouldn't swap with anyone. God has been so good."