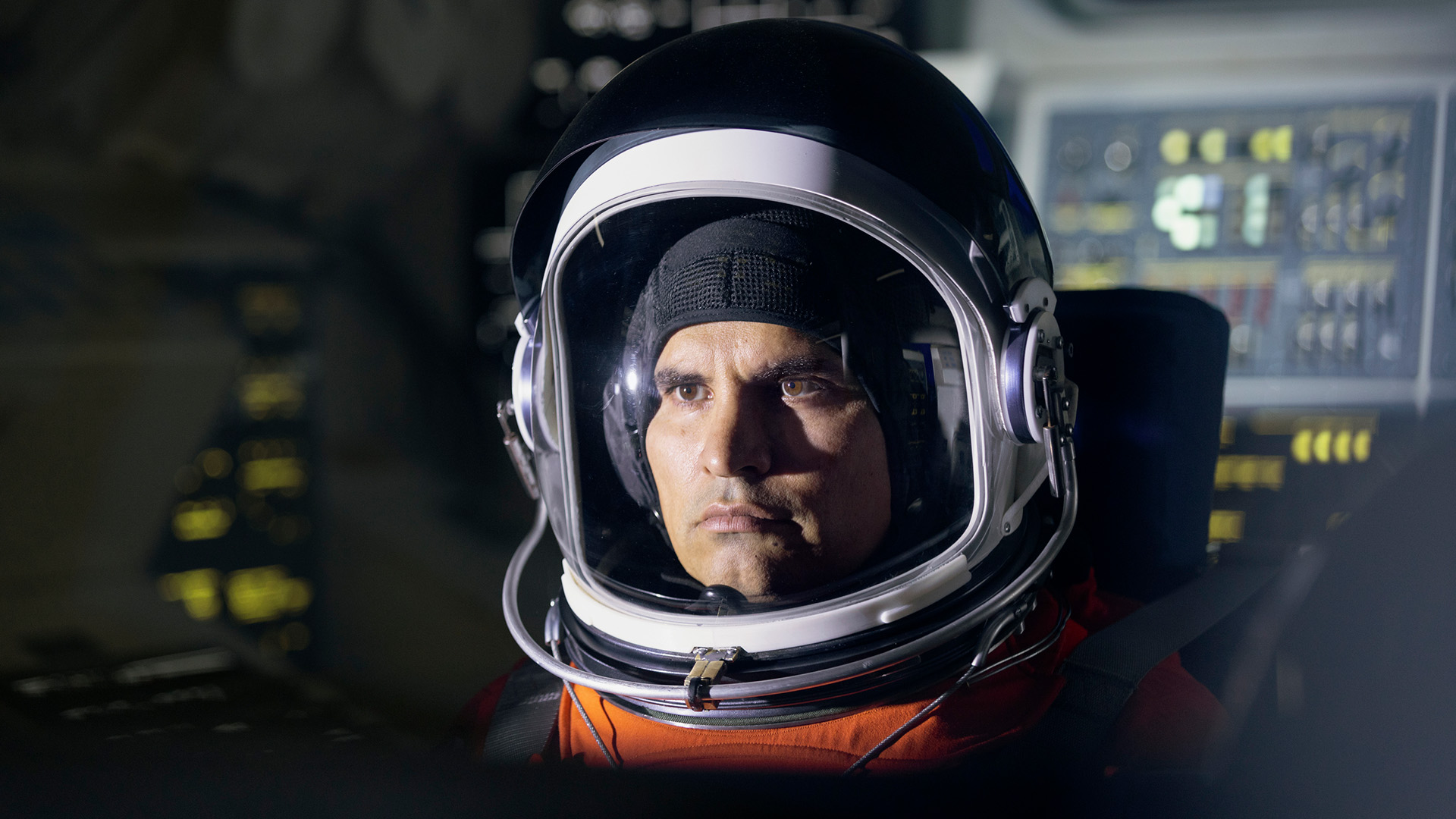 Fall is historically the beginning of awards season for movies, when Hollywood releases its "prestige" films in hopes of striking both critical and box office gold. Sadly, the trend for prestige and arthouse fare is envelope-pushing explicit excess, sexual deviancy, moral decadence, and sometimes outright nihilism.
It's understandable that many Christian and mainstream family audiences desire counterprogramming: movies that are high quality but also hopeful, thoughtful but also enjoyable; movies you don't feel awkward about watching with Christian family and friends.
For discerning audiences looking for an edifying film to watch this fall, either at home or in the multiplex, here are seven ideas for your consideration. Not all the films on this list are appropriate for all ages, and most of them aren't "faith-based" or even faith-adjacent. But they're all entertaining, uplifting, and commendable.
A Million Miles Away
This is a classic "overcoming great odds" inspirational tale, telling the true story of José Hernández, the first migrant farmworker to travel to space. It's based on Hernández's autobiography and celebrates the virtues of strong family, healthy marriage, education, and perseverance to achieve seemingly impossible goals. Directed by Alejandra Márquez Abella and starring the tremendously talented Michael Peña in the lead role, the film is a refreshing spotlight of Latino American culture and values. Grab some tissues and enjoy this wonderful film at home with your family. Rated PG. Watch on Amazon Prime Video.
Are You There God? It's Me, Margaret.
Based on Judy Blume's 1970 youth novel, Kelly Fremon Craig's new film adaptation was released earlier this year in theaters and is now available to rent online. Like the book, the movie explores the awkwardness of puberty and fraught dynamics of middle school life for preteen girls, yet it does so more tactfully than other coming-of-age films. For parents of preteen girls who might relate to the 11-year-old titular protagonist (played by Abby Ryder Fortson), this PG-13 movie could be good conversation fodder.
As its title indicates, the story also involves interesting spiritual elements, as Margaret (whose dad is Jewish and mom grew up Christian) seeks God in prayer often amid her everyday struggles. The film's theology is muddled, to be sure, but it's refreshing to see a child's pursuit of God occupy such a central role in a mainstream movie. Rated PG-13. Available to rent. 
The Covenant 
Another film released earlier in 2023 (sadly missed by many audiences) is Guy Ritchie's The Covenant, now available to rent. Set during the Afghanistan War, the film examines the relationship between U.S. military personnel and the Afghan interpreters who risked their lives to help them. Jake Gyllenhaal and Dar Salim shine as army sergeant John Kinley and interpreter Ahmed, and their cross-cultural brotherhood is the heart of the film.
As the title suggests, The Covenant examines the concept of committed relationships (in this case friendship) and the debts we owe when sacrifices are made on one side of the relationship. In telling a specific story of wartime camaraderie, the film offers good fodder for discussions of grace, guilt, and the gospel. Rated R for language and violence. Available to rent.
Dreamin' Wild
This movie came and went in theaters this summer with little fanfare. But it's one of my favorites of the year. Directed by Bill Pohlad (Love & Mercy) and starring Casey Affleck, the film tells the true story of brothers Donnie and Joe Emerson. They made a home-studio-recorded album (Dreamin' Wild) in the late '70s when they were teenagers, but it didn't really find an audience until it was discovered by an antique record collector three decades later.
It's a fascinating story of the ups and downs of a creative life but also of the gift of family and the ways we support each other in dreams that live, die, and live again. Affleck has never been better, and I particularly loved the scenes with his onscreen father, played by Beau Bridges. Rated PG. Available to rent on September 26. 
LOLA
The most artsy film on this list (and probably not everyone's cup of tea), LOLA is nevertheless one of the most original (and enjoyable) films of 2023. The microbudget film cleverly combines elements of the "found footage," sci-fi time-travel, and alternate history genres. It packs a lot of intriguing images and ideas into its short, 79-minute runtime. Without giving too much away, the film's plot revolves around a pair of sisters in 1940s England who discover a way to intercept radio and TV transmissions from the future.
The film works on one level as an amusing WWII alternate-history spec fiction. But on a deeper level, it asks timely questions about the dangers of trifling with technologies for short-term gain without considering long-term consequences. It's like a thought-provoking episode of Black Mirror but without the TV-MA explicit content. Available to rent. 
Ordinary Angels
Written and directed by Jon Gunn (screenwriter for Jesus Revolution and American Underdog), and produced by the Erwin Brothers (Jesus Revolution, I Can Only Imagine), Ordinary Angels is the latest example of the rising bar of quality coming out of the faith-based filmmaking community. The film stars Christian actor Alan Ritchson (Fast X, Reacher), who sometimes posts faith and apologetics videos on YouTube, as well as Oscar-winning actress Hilary Swank.
Based on a true story, the inspirational movie follows a widowed father named Ed (Ritchson) who's trying to find money to pay for medical treatments to save his critically ill young daughter. Swank plays a Good Samaritan, Sharon, who comes alongside Ed to help raise money. In less capable hands, the story might have turned into a saccharine Lifetime movie of the week. But Gunn and his talented cast bring a commendable nuance and artistry to the story, even as they allow its goodness to be uncomplicated. Rated PG. Theatrical release TBD.
Surprised by Oxford
I was a big fan of Carolyn Weber's memoir, Surprised by Oxford, when I read it a decade ago. In addition to painting a beautiful portrait of Oxford and narrating a page-turner romance, Weber's book recounts her Christian conversion story, which unfolded in a manner not unlike that of C. S. Lewis (hence the title's nod to Surprised by Joy). It's a brilliant book, full of drama, so the most surprising thing about Surprised by Oxford being adapted as a movie is that it took 10 years to happen.
The second most surprising thing? It's a faith-friendly film that's actually good. The film will be released in limited theaters later this month (check your local listings), and I hope it finds an audience so that more films like this are made. Not rated. Limited theatrical screenings begin September 27.